LES INDISPENSABLES


AGENDA DU BLUES
Tous les concerts blues en région lyonnaise

BLEU, BLANC, BLUES
The blues à la Française !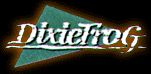 BLUESWEB.com
Très beau site dirigé par le label Dixiefrog


COLLECTIF DES RADIOS BLUES
Le site de présentation du collectif des radios blues

DOCTEUR BLUES
Le site de Big Brazos et Docteur Blues. Infos, interviews, etc.


LA ROUTE DU BLUES
Guide touristique et musical à la recherche des racines du blues et de ses pionniers


LE BLUES CAFE
L'émission de Cédric Vernet et Francis Rateau sur Couleurs FM et W3 Blues Radio


PLANET HARMONICA
Un webzine consacré ... à l'harmonica.


ROCKAROCKY
Une mine d'info pour les amateurs de blues, country, rockabilly en Rhône-Alpes

VIRUS DE BLUES
Le petit fanzine militant


W3 BLUES RADIO
La première webradio 100% Blues en France !

LA PRESSE BLUES SUR LE NET

BLUES AGAIN

BLUES MAGAZINE

BLUES & Co

BLUES FEELINGS

CROSSROADS

SOUL BAG

VIRUS DE BLUES

FESTIVALS

Blues à Jarnioux

Blues Passions (Cognac)

Blues-Sur-Seine

Grésiblues Festival

Jazz à Vienne

Lisieux Blues Festival

New Bagnols Blues

Sur la route de Tullins

Festival de blues du Creusot

LABELS BLUES

Blind Ping Records


[Magic Slim, Chris Thomas King, John Mooney,...]

Dixiefrog
[Popa Chubby, Deborah Coleman, Bill Perry, ...]

Magic blues
[Verbeke, The Duo, Karim Albert Kook, ...]

MC Records


[Kim Wilson, Odetta, ...]

Outside Records
[Jesus Volt, Imperial Crowns, ...]

Riverside Records


[Nine Below Zero, Gwyn Ashton, ...]

Roesch Records


[Matt Guitar Murphy, ...]

Telarc Blues


[Mighty Sam Mc Clain, Pinetop Perkins, ...]

Vanguard Records


[Peter Case, John Hiatt, Mark Selby, ...]

Zane Records


[Eddie Hinton, Billy C. Farlow]
La bannière Bluesactu.com sur votre site !
> Pour insérer la bannière, copiez le code HTML suivant et insérez le sur votre site <